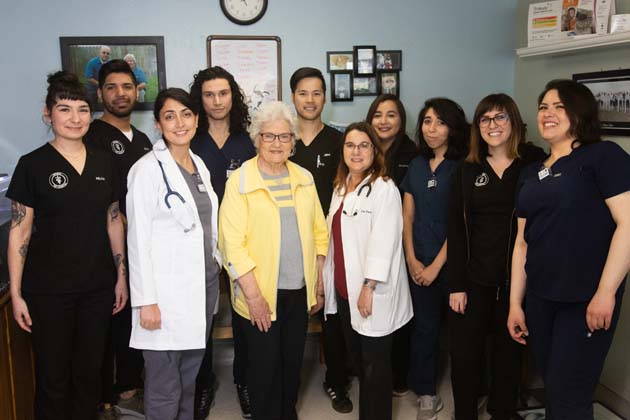 Our caring and compassionate veterinary care team!
Meet the Veterinarians & Team of Balboa Pet Hospital in San Francisco, CA! We're pleased to provide exceptional vet care for your pets!
Please call us at (415) 752-3300 to speak to one of our caring veterinary staff members!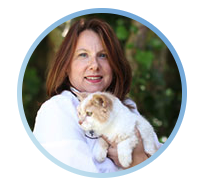 Lea M. Del Rosso, DVM
Dr. Del Rosso came to Balboa Pet Hospital in June 1995 after earning her Doctorate in Veterinary Medicine from Oklahoma State University. She has been serving the pets and clients here for over fifteen years as a general practitioner with special interest and expertise in internal medicine. A native Californian, Dr. Del Rosso was born in San Francisco and grew up on the peninsula in nearby Burlingame, the same area where she lives today. She earned her undergraduate degree in Biology from the University of California at Davis. Dr. Del Rosso is on the Board of Advisors for the SF Aid for Animals, an all-volunteer organization whose mission is to make urgent life-saving veterinary care affordable. The organization provides local veterinarians with grants, enabling Bay Area residents to be able to provide affordable medical care to their pets.
Asked why she became a veterinarian, Dr. Del Rosso says, 'I think my favorite thing about being a vet is that no two days are ever alike. I see puppies and aging dogs; kittens and ancient cats; healthy animals who need routine exams and sick or dying animals who need relief for their suffering. We practice medicine, dentistry, and surgery. So I never get tired of what I'm doing.'
She and her husband are kept busy with a son who loves to swim, ski, and play baseball. They share their home with a beautiful cat named 'Mango' and a Spinone Italiano dog named 'Vita'. When she's not working, Dr. Del Rosso enjoys gardening and cooking and spending time with her family. During baseball season, she can often be found taking in a San Francisco Giants game.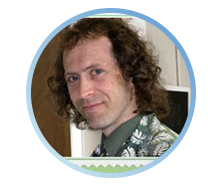 Starfinder Stanley, VMD (Independent Contractor)
Dr. Stanley was born in Northern California and received his Bachelor of Science in Natural Resources and Wildlife Science from Cornell University in 1992. He graduated from the University of Pennsylvania School of Veterinary Medicine in 1997 and completed the Veterinary Acupuncture program at the Chi Institute in 2007. Dr. Stanley offers our clients an option of acupuncture and traditional Chinese herbal medicine. He loves working with dogs and cats, but also has a special interest and is skilled in treating companion exotic pets, especially reptiles. He shares his home with his wife, their two beautiful children and 'Bodhi', their loyal rescued terrier mix, and other assorted animals. Dr. Stanley sees patients at several practices in the North Bay area and with his business 'House Call of the Wild,' while regularly treating patients here at Balboa Pet Hospital as well.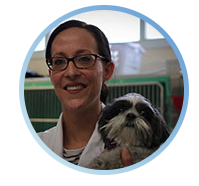 Emilie Ravn, DVM, Relief Doctor
Dr Ravn was born in the United States and brought up in both the US and Norway. Her main interests in life have been animals and sports, and she knew from an early age she wanted to become a vet.
Dr Ravn received her  undergraduate degree at Cal Poly San Luis Obispo in Animal Science, while representing the university by playing NCAA basketball. In 2013, she qualified as a veterinarian from the University of Bristol, UK. Following a 2-year stent working in Cardiff, Wales, Dr Ravn returned to California and began practicing in the Bay Area in 2015.
In June 2019 Dr Ravn completed the Small Animal Veterinary Acupuncture course at the Chi Institute and is currently working on completing her full certification.
Her interests within veterinary medicine include: patient care, internal medicine with an integrative approach, and geriatric care.
Dr Ravn has many animals in her household, but holds two animals in particular dear to her heart: 14-year old Lab cross, Mia, and 13-year old Domestic Long Haired named Sophie.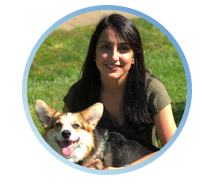 Salumeh Mirzaeian, D.V.M.
Dr. Mirzaeian was born and raised in Mashhad, Iran. After graduating from the Veterinary School of Shiraz University with her DVM degree in 2012, she moved to the United States to continue her education. Completing a Master's degree in Canine Life Science, she learned more about dog behavioral modification and training focusing on service dogs. Before getting her DVM license in US and joining Balboa Pet Hospital, she spent time training dogs, working as a veterinary nurse and volunteering at various animal shelters. She continues to volunteer as a surgeon in bay area shelters.
Her special interests include internal medicine, surgery and exotic animals. In her free time, Salumeh enjoys spending time with her husband and their corgi, canary, and clown fish: Chelsea, Ginger, and Jazz. She also enjoys traveling, hiking, biking and local restaurants and concerts.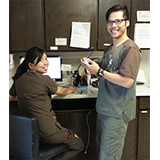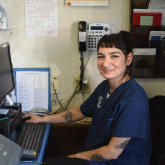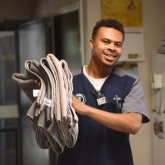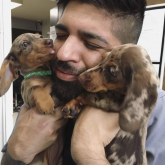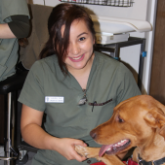 Our Dedicated Team
The Balboa Pet Hospital team consists of Managers, Client Service Representatives, Registered Veterinary Technicians (RVT), Veterinary Assistants, and Kennel Attendants. They are here to serve you and assist our doctors with the care and well-being of your furry family member. We are proud of each and every one of them and their dedication to you, your pets and our business!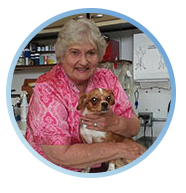 Alice K. Clary, Retired
Alice raised the Clary's four children before becoming the Practice Manager for many years before her retirement. She still thoroughly enjoys our clients and their pets. Alice grew up on a sheep ranch in Northern California, so working with animals has been a part of her life forever! She and Dr. Clary had many pets over the years, even a baby lamb 'Love' for a bit when its mother refused to nurse it! She has a gift for making clients feel at ease and welcome.